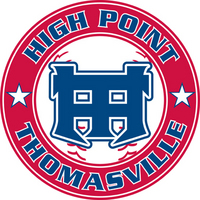 2018 Jr. HiToms Tryouts:
Saturday, May 5th
Location: TBD
Additional Information: Greg Suire, greg@hitoms.com
Media:
Twitter - @HTHITOMS, @87Hitoms

hitoms.com - Home Page News Section
Mission:
Serving as a developmental program for the High Point/Thomasville area Post 87 HiToms American Legion program, the Jr. HiToms is geared towards aspiring ballplayers who wouild like to imporve their baseball skills and develop their leadership qualities. Playing a 22-24 game schedule from mid-May to mid July, the Jr. HiToms program consists of 16 players from the ages of 14-16. For more information please call the HiToms office, 336-472-8667.
Player Registration Information/Fees